In the following months after the release of the Iron Bar logo, a fourth member to the band was added. Along with this was a series of photo shoots in the spring of 2012. Using that material, a promo poster was to be made for an upcoming concert in June.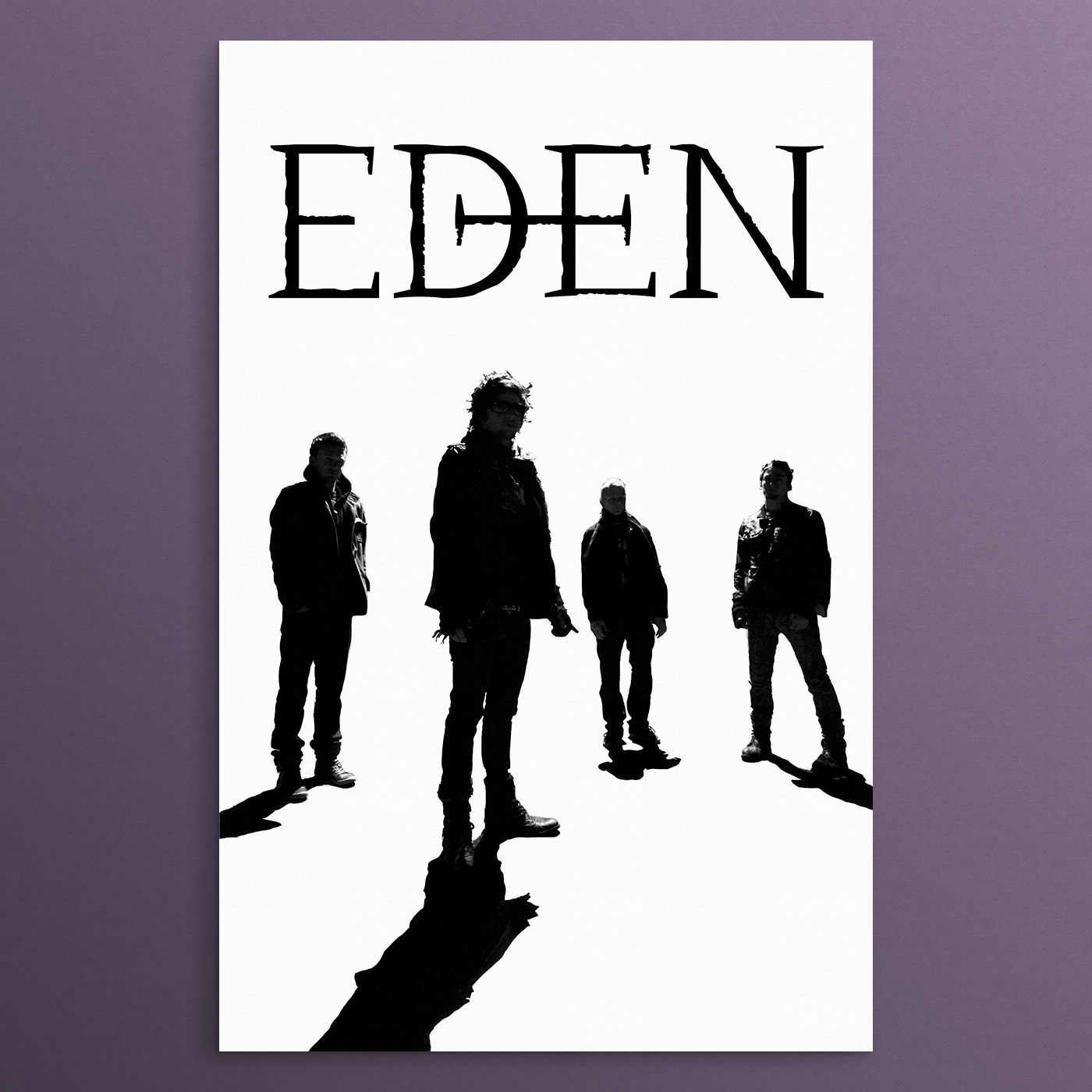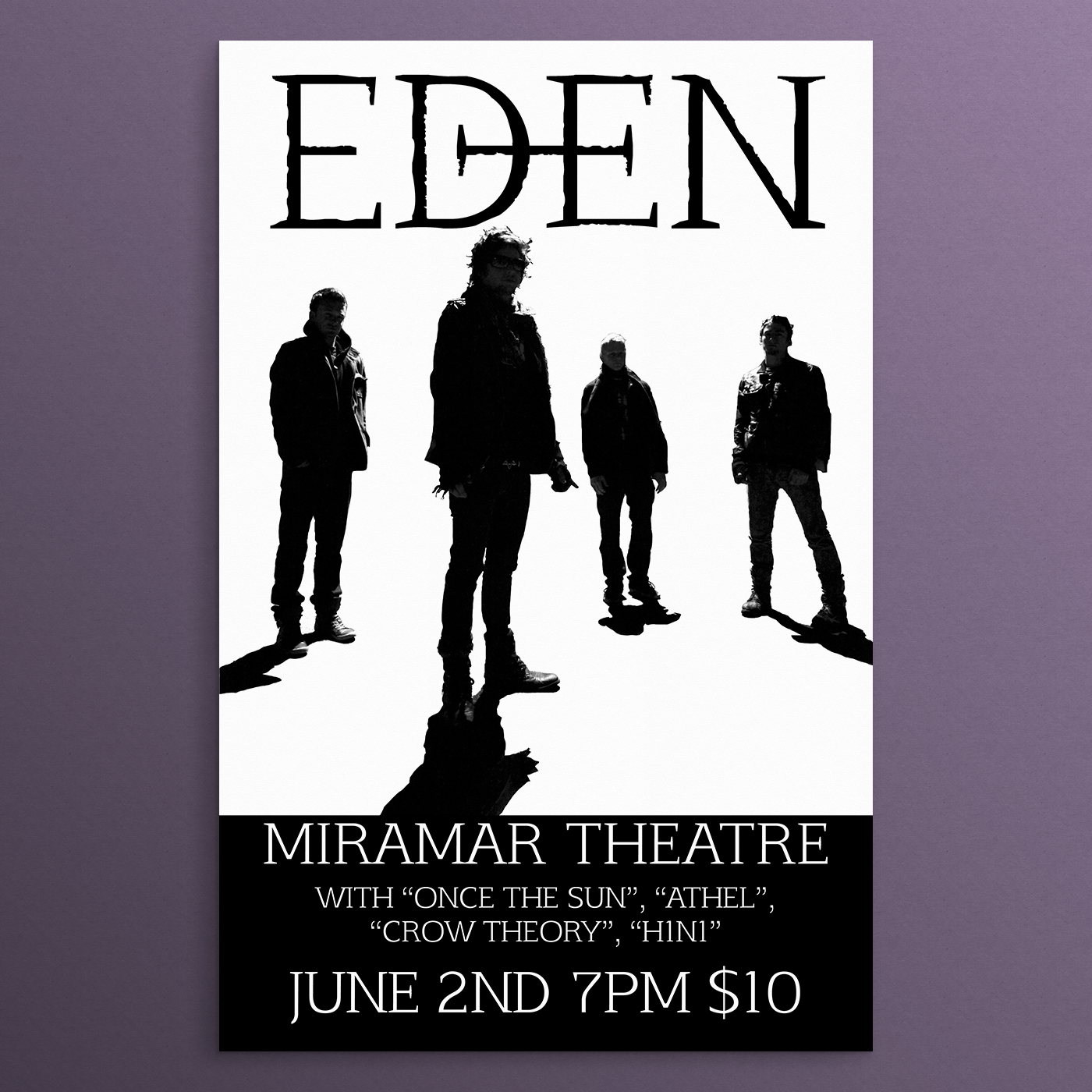 (left) EDEN "Symmetry Between Black & White" Poster, (right) 

Promotional poster for concert using "Symmetry Between Black & White" theme
The idea behind this was to mimic a flat and very bright setting in a desert like that from places such as the Bonneville Salt Flats. However the photos provided did not entirely generate such a scene with one exception stemming from the lighting. By selecting and making numerous adjustments in contrast to the figures in the photo, followed by applying them into a white background this created a very high-contrast image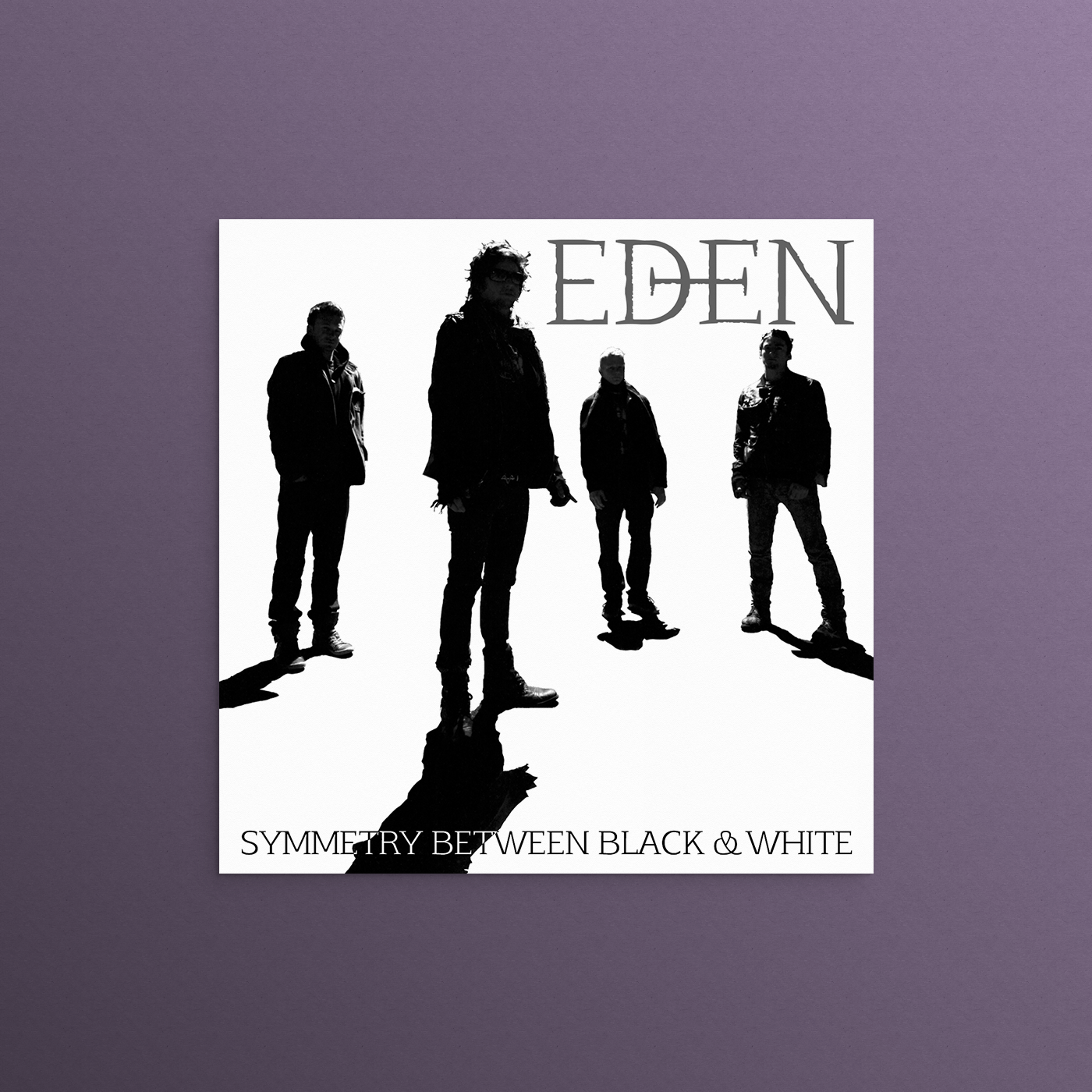 With the band approving the poster design for the summer, there were initial plans for a single release using the newly made design. However, prior to printing, those plans were scrapped as a modified version of the autumn 2011 album cover was released to include the new band member.