In autumn of 2011, Matt Lidwin of EDEN wanted more than just a new logo or an album cover made. He needed an identity for the band that he could carry with to grow the band. Agreeing to take on the project, I begun seeking out a form that can identify with both the band members and the style of the music itself.

Taking cues from nineteenth century architecture, the logo was made with the idea of it being an aged and partially decayed building or from an unkept iron gate. EDEN's new logo also had an element in the center, called the Iron Bar (located between the "D" and second "E"), to make it stand out and give it some balance. This specific feature became so significant that another artist used it towards creating EDEN's non-typographic logo earlier this year. To coincidence with the Iron Bar logo, a new album was put together.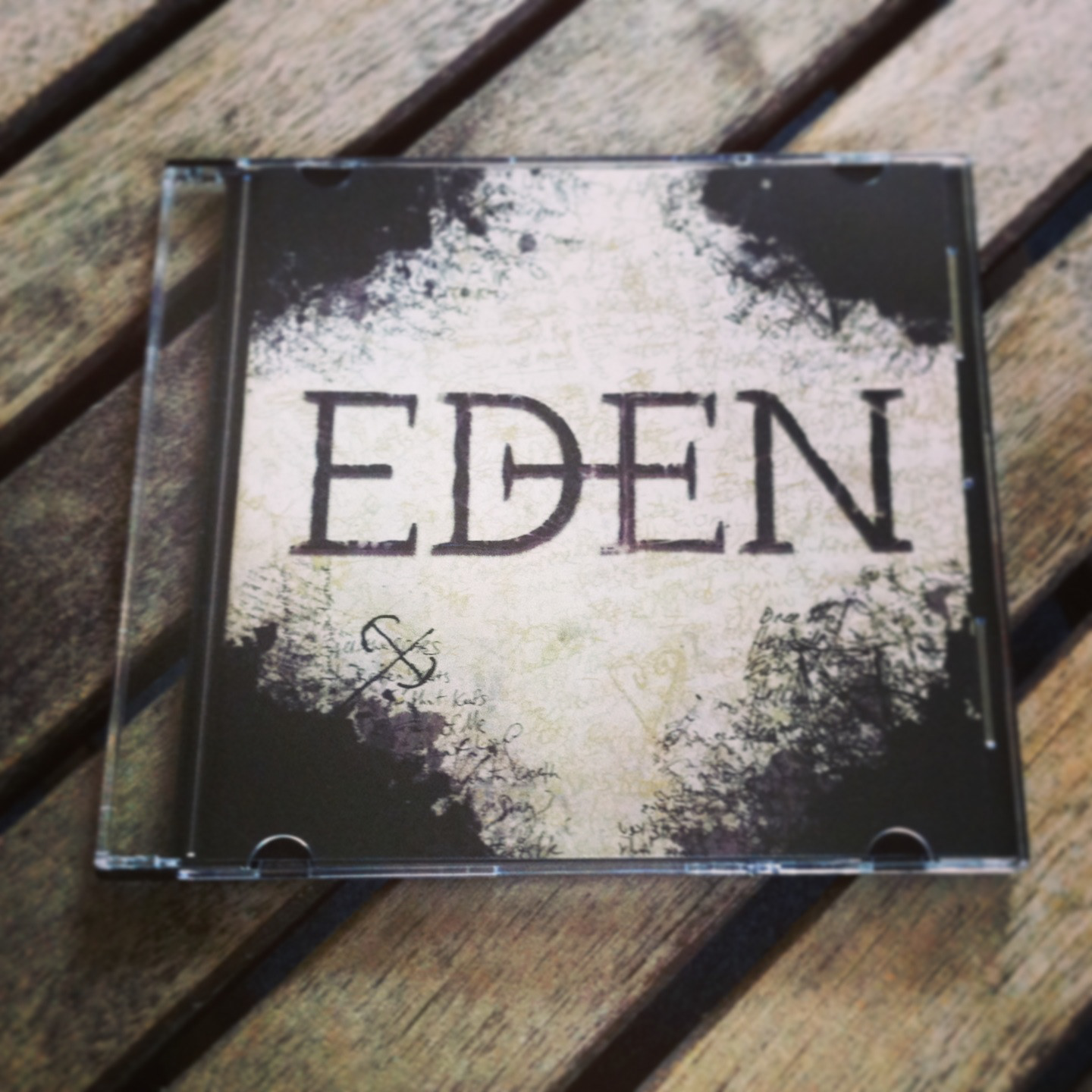 (left) EDEN Autumn 2011 Album Cover, (right) Printed album cover
To coincidence with the Iron Bar logo, a new album was put together. For this album, Matt wanted it to look like aged paper with symmetrical ink blots as manically-composed writings and drawings layer the cover. With the new album in place along with a series of shirts bearing the new logo, Matt Lidwin and Kevin Organ made way to West Chester, PA to promote the band on a larger scale.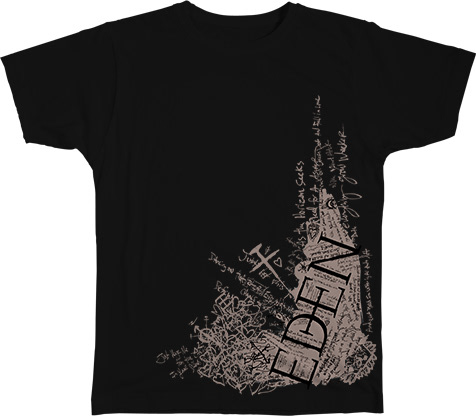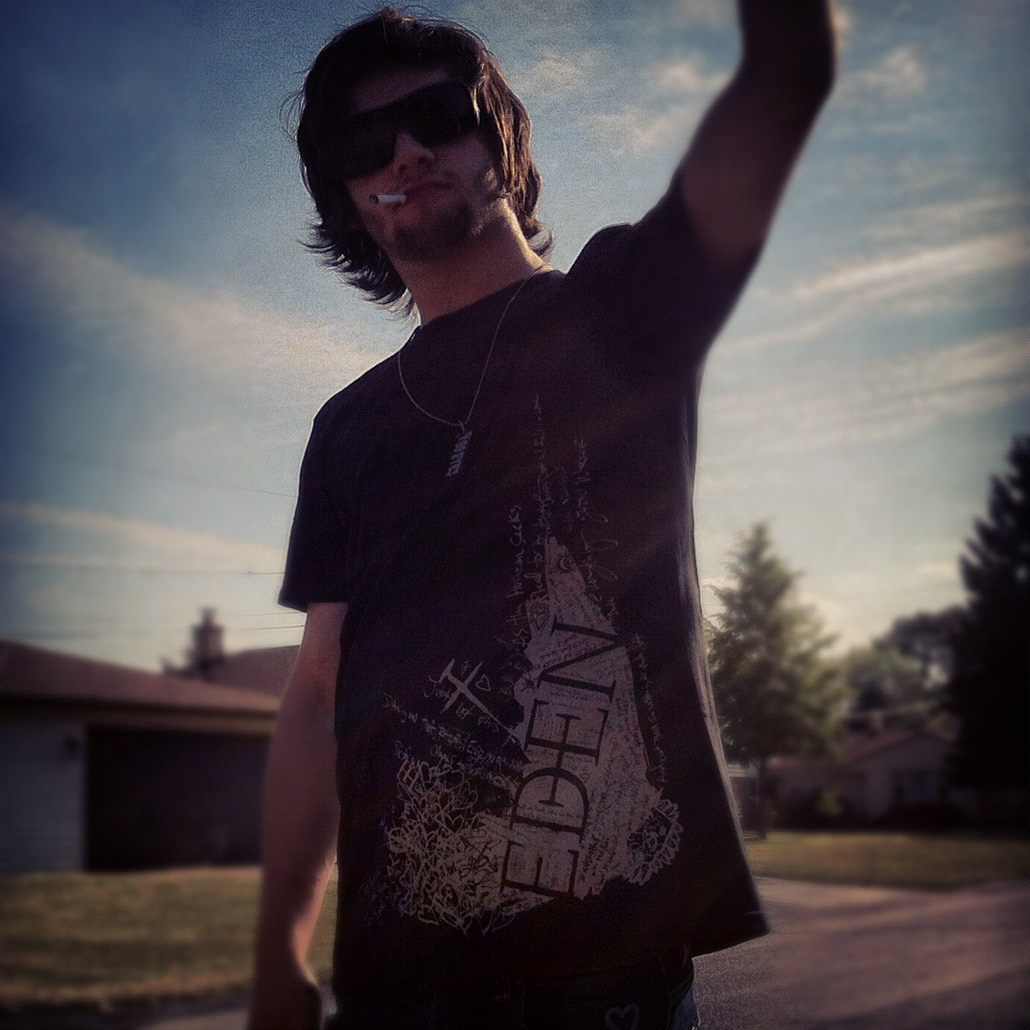 (left) Iron Bar logo in band t-shirt, (right) Matt Lidwin posing with printed shirt
More importantly, the Iron Bar logo is used on all merchandise for EDEN. It stands out and resonates so much with their fans that some even have the Iron Bar logo as a tattoo.